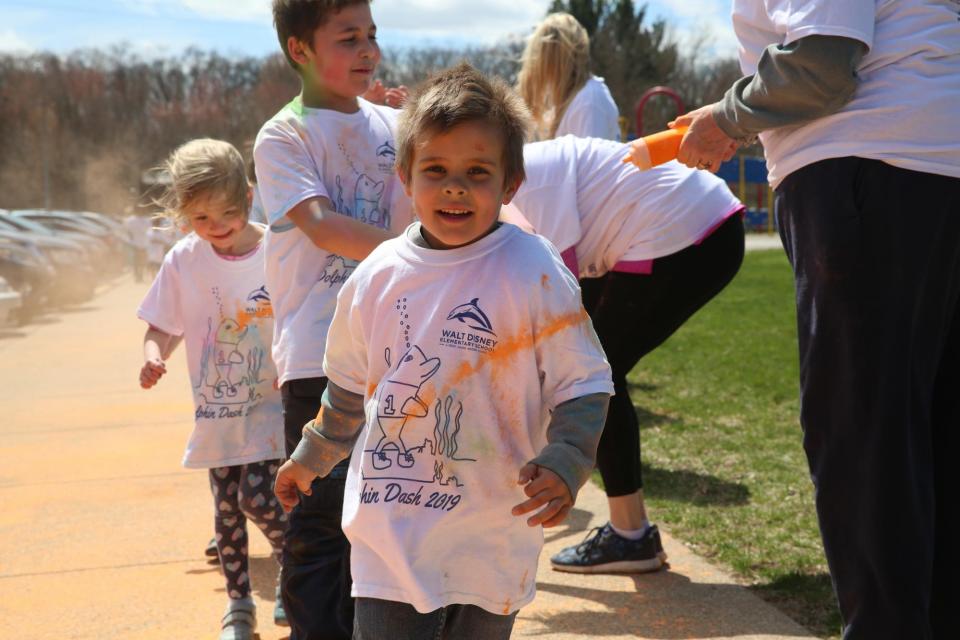 On Friday, April 12 we had a little bit of clouds, a little bit of wind and a whole lot of fun as it was time for our second annual "Dolphin Dash Color Run!"
The Color Run is an excellent way to promote wellness, getting the students and staff moving as well as raising money for the Walt Disney PTO through generous sponsorships.
The Walt Disney PTO helps with teacher allocations, after school student programming, special event programming, PE supplies, and special school projects.
We would like to thank the over 20 area businesses and families who helped make this possible through their financial contributions.
There were four color stations located around the school and all the students had 20 minutes to run or walk the course. It was a fun atmosphere with music playing over loudspeakers. Students loved having the teachers hi-fiving and encouraging them as they ran/walked the course.
All that came out had a great and colorful time! 
To download high resolution jpg files from the photo gallery below, just simply click the "DOWNLOAD" button on the bottom right-hand corner of the photo while viewing it in the Photo Gallery function. We are happy to provide this service to you free of charge.