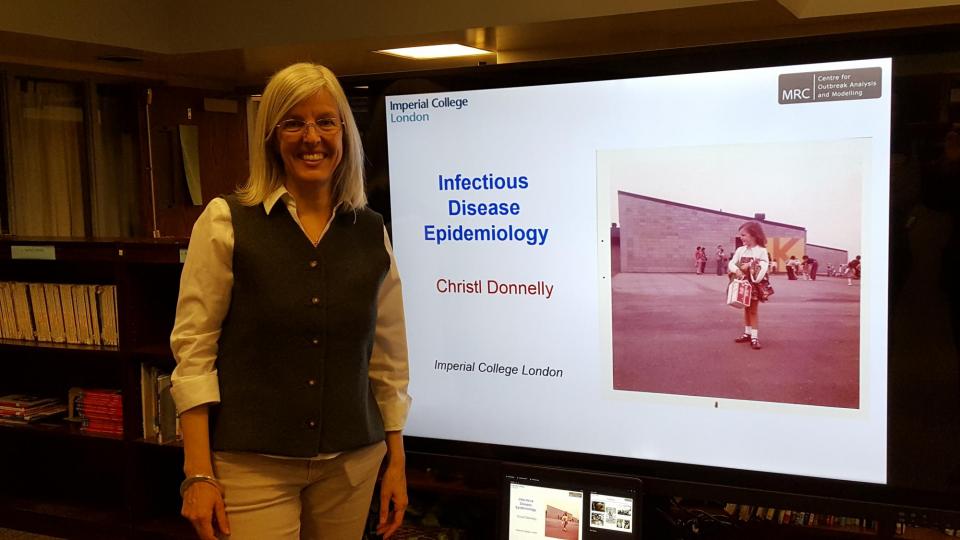 Professor Christl Donnelly, of Imperial College London, returned to her alma mater to give third, fourth and fifth graders a crash course in statistics and epidemiology and the role they play in the outbreak of diseases (Tuesday, Nov. 22, 2016).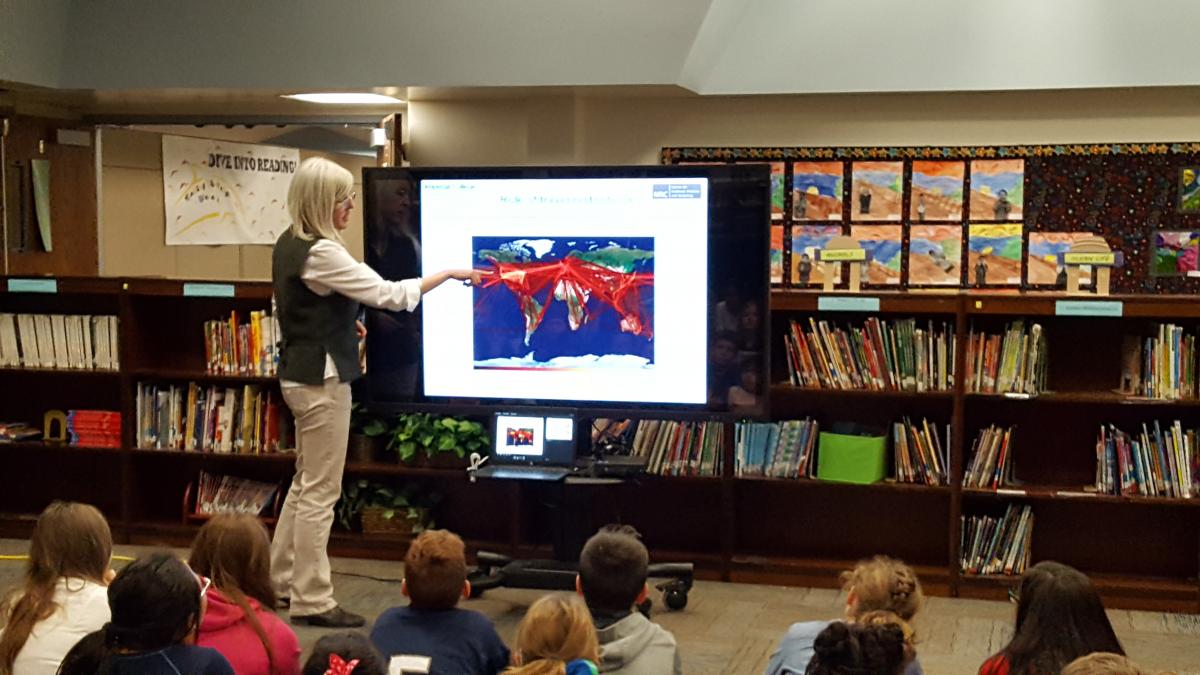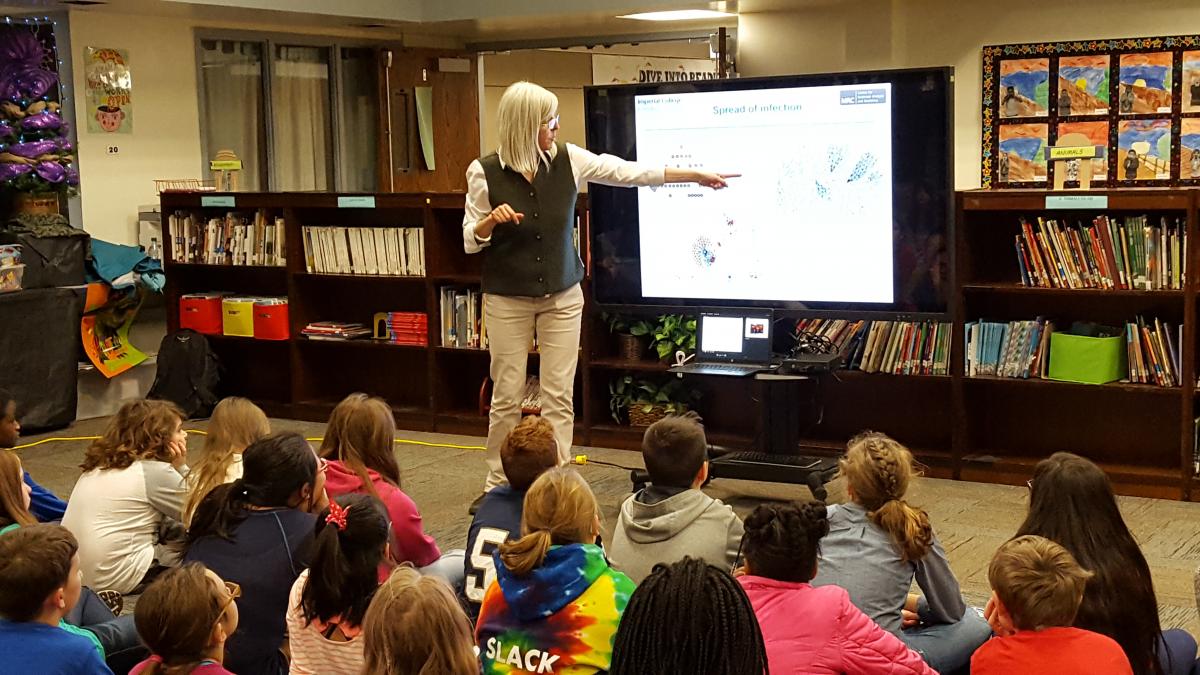 Think that's a little over the head of elementary students? Not so, Professor Donnelly had the students completely intrigued as she described for the students her role on the World Health Organization Ebola Response Team, working behind the scenes on international disease control efforts. She had plenty of pictures and ways to show how fast diseases can multiply and spread Professor Donnelly has also worked on teams investigating the spread and control of numerous other disease outbreaks such as, the Zika Virus, SARS and foot–and-mouth disease.
There was no shortage of questions from her young audience. Professor Donnelly had students so interested that one student whose family originates in India wanted to know if India was now safe from Ebola.
Professor Donnelly even showed the students her kindergarten picture taken in 1972 on her first day of school, which also happened to be the first day Walt Disney Elementary opened its doors. She went all the way through fifth grade at Walt Disney before her family moved to the Mishawaka school district.
Professor Donnelly is currently a Professor of Statistical Epidemiology at Imperial College and previously was Head of the Statistics Unit at the Wellcome Trust Centre for the Epidemiology of Infectious Disease, University of Oxford. She regularly gives talks to young students to interest them in the sciences and research.